Dental Implant Benefits
Benefits Of Dental Implants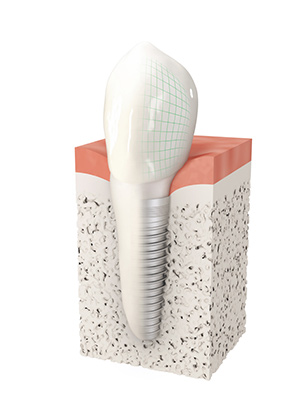 The decision to replace missing teeth with dental implants is an excellent investment in your overall oral health and appearance. There are many advantages when you choose dental implant treatment over a conventional method for tooth replacement such as removable partial dentures, dentures and natural tooth crown or bridges.
Dental implants provide a beautiful, natural-looking solution that closely resembles the function and durability of your natural teeth. Patients who undergo a implant dentistry restoration often refer to the following benefits as to why they chose dental implants over other methods of tooth replacement:
Improved appearance. Dental implants look and feel like your own teeth, restoring your smile to it natural state by preserving the bone and jawline in its natural state.
Provide a permanent solution. Dental implants provide the freedom of a permanent tooth replacement solution; while eliminating the embarrassing and often cumbersome tooth replacement solutions that removable dentures provide. Dental implants eliminate the common side effects that are often associate with dentures such as altered speech, general discomfort and many other inconveniences.
Improved self-esteem. Dental implants give you the confidence back that comes with a natural healthy smile, helping you feel better about your overall appearance.
Worry-free eating. Dental implants function the same as your own natural teeth, allowing you to eat your favorite foods with confidence and without pain.
Improved comfort and durability. Because they become part of you, implants eliminate the discomfort of removable dentures. Implants are also very durable and with good care, many implants last a lifetime.
Improved oral health. Dental implants preserve the other natural surrounding teeth allowing you to maintain better oral health over the lifetime of your smile. Since nearby teeth are not altered to support the implant, more of your own teeth are left intact, improving long-term oral health. Individual implants also allow easier access between teeth, improving oral hygiene.