Rejuvenate your smile with cosmetic dentistry
Posted on September 13, 2016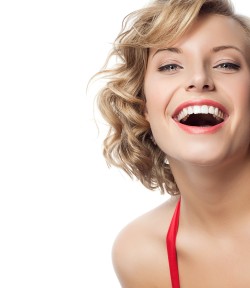 When looking into a mirror, what do you see?  Do you focus on improvements that might be attained by improving your smile?  Have you ever given thought to what could be achieved simply by a visit to your dentist?
Our cosmetic dentist has tools available to help you reach goals you might have thought were too expensive, too difficult or just "not for you".  Have you ever asked your dentist or hygienist what you might be able to do to improve your smile?
Are your teeth not white or bright enough?  In-office or at-home teeth whitening is available.  Don't want to deal with it on your own?  No problem. In-office teeth whitening can be completed in a few short hours.  You just sit back, relax and enjoy your new, brighter smile
If you've been told whitening will not bring you the desired results, then perhaps porcelain veneers is the answer you've been waiting for. Porcelain veneers are made up of a thin material that is fitted over your prepared, natural tooth. The cosmetic dentist works much like an artist in that impressions are taken of the teeth that will receive the veneers, the shade of your teeth is matched to give you a natural appearance, and your dentist will place the veneers on your own teeth.  The result is a brand new smile that looks so natural, no one will know you have veneers.
As we get older, our teeth can give away our age.  Medications, wear and tear, lifestyle and diet are just a few of life's roadblocks that contribute to our teeth's appearance.  That is why a visit with your dentist can offer many options to improve your appearance.
These processes are just two of the possibilities you have available to make those subtle changes that can make major improvements to your overall appearance.  So if you have a few hours, that's all it may take to make those life altering changes you've wanted to do for so long. Contact our cosmetic dentistry team at Florida Smile Studio for answers to the questions you have on how to improve that smile for many years to come!
Inquiry Form
Please fill out your information below.