What should I look for in an implant dentist?
Posted on August 25, 2016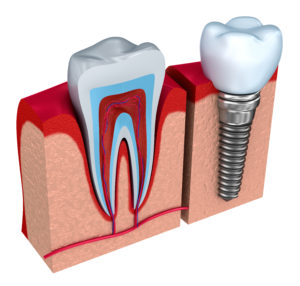 If you are considering dental implants, one of the most important decisions you can make is which dental implant dentist to use. There are several things to keep in mind as you look for just the right person to help you regain your missing teeth. The right dentist can help ensure a successful procedure and long-term satisfaction with your implants.
Implant Dentistry Consultation
Your quest for dental implants should begin with a consultation with a dental implant dentist. You might even consult with more than one to be sure you're comfortable with the recommended procedure as well as the dentist himself. As you speak to your dentist, there are several things to keep in mind.
Am I comfortable with this dentist?
Does the dentist answer all my questions?
Have I been referred to this dentist by satisfied patients?
Does the dentist have a before and after book or online gallery so I can see his previous work?
If you feel comfortable with the dentist, know people who have been happy with his past work, and feel you have gotten satisfactory answers to all of your questions, chances are that you will work well with this dentist.
Deciding on Dental Implants
If you are considering tooth replacement, dental implants are one of your best choices. They will last for many years and do not have to be refitted periodically like dentures. They also remain in your mouth permanently and do not shift or fall out at inconvenient times. The root of the implant is embedded directly in the jawbone, and so stimulates bone growth whenever you chew. This will keep your jaw healthy and prevent your face from changing shape over time, as can happen with long-term denture wearers.
During your consultation, you'll also determine if you have any concerns or any health conditions that might interfere with your ability to successfully recover from an implant procedure. Be sure to ask any questions you might have, and in the end you are likely to be very pleased with your new teeth.
Contact us at Florida Smile Studio to schedule a dental implant consultation today.
Inquiry Form
Please fill out your information below.