Root canal to treat nerve issues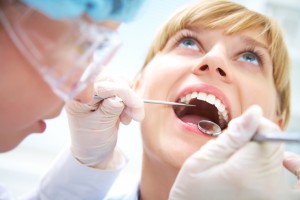 Endodontics is a branch of dentistry that specializes in treating problems with the tooth's interior, or tooth pulp. When problems develop with this part of the tooth, a root canal procedure is often necessary. This procedure is usually performed by our endodontist.
What is the Root Canal?
Your teeth are made of several parts. The exterior portion is the tooth enamel, which is the hardest substance in the human body. Beneath the enamel lies the dentin. The dentin is filled with microscopic pores that transmit sensation from the tooth surface to the tooth's interior. This interior is called the root canal.
Each individual tooth has a root canal. Root canals vary in size depending upon the size of the tooth. This cavity holds a mixture of nerve tissue, connective tissue, and tissue that supplies circulation to the tooth. The pulp's main purposes are to transmit sensation such as heat, cold, and pressure, and to regenerate dentin.
The Root Canal Procedure
Root canals can become damaged or infected due to various problems such as:
Once bacteria and infection enter the root canal, they can spread through the root into surrounding bone and other tissues. Infection can affect adjoining teeth, the jawbone, facial bones, the sinuses, and even the brain if spread is left unchecked. Because infection can spread into such vital areas, it's important to have any infection treated in early stages.
To prevent these serious side effects, our specialist might recommend a root canal procedure. This procedure removes all the pulp tissue as well as the infection. The tooth interior is sterilized and refilled with a special resin, then the tooth itself is fitted with a crown. The tooth continues to be usable, although it no longer experiences any sensation since the nerve has been removed. When a tooth becomes this seriously damaged and infected, this procedure is often the best—and sometimes only—way to preserve it.
If you're having tooth pain, contact our office today to schedule an appointment!
Inquiry Form
Please fill out your information below.