Oral Health or Total Health?
So many of us don't know that oral health is a very important part of the total body health. When we don't take care of our teeth and the supporting tissues, it can cause serious health problems throughout our body.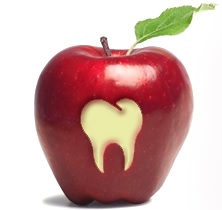 50% of adult have some degree of periodontal disease, which has serious consequences; for example premature, low birth-weight babies (20,000 deaths/year), pancreatic cancer (38,000 deaths/year), coronary artery disease (445,000 deaths per year).
Did you know HPV can cause oral cancer, too? 75% of Americans develop HPV at some point of their lifetime. There are 8000 death per year from oral cancer.
Early detection is the key. Have your dental checkup and hygiene cleaning at least twice a year. If you see any changes, white or red spot anywhere in your mouth, lips, gum tissues, tongue or on your palate, immediately have it checked out by Dr Burak Taskonak.
Please check out the following video and share it with friend and family:

We can save lives by spreading the word!
Inquiry Form
Please fill out your information below.