Oral Cancer Screening: The life saving decision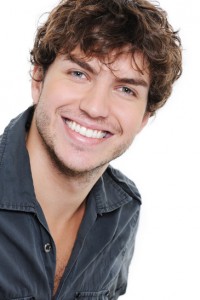 General dentistry is more than just cleaning your teeth and checking for cavities. Our dentist also performs a screening for any signs of oral cancer. The earlier this type of cancer is detected, the better, and our dentist is in the best position to find any signs that you might miss.
Symptoms of Oral Cancer
When a dentist evaluates your oral health during your regular appointment, he will examine your tongue, gums and cheeks for any signs there might be something wrong. Some signs both you and your dentist can keep an eye out for include:
Any unusual lumps

Red or white lesions or patches

Unusual bleeding

Problems chewing or swallowing

Numbness or discomfort in the mouth
If you notice any of these problems, be sure to bring them to Dr. Taskonak's attention. Also be sure to visit the dentist regularly. During your dental appointments, our dentist can get a good look at your mouth and will examine your oral tissues closely. It is easier for your dentist to find symptoms of oral cancer earlier than you might be able to, because of the dentist's different perspective and expertise. As with any form of cancer, early detection increases the odds of successful treatment.
Preventing Oral Cancer
Taking care of yourself helps prevent cancer of all kinds, including oral cancer. Maintain your oral health by brushing and flossing regularly and visiting your dentist. Smoking or use of smokeless tobacco products, like chewing tobacco, greatly increases your likelihood of developing oral cancer. Excessive alcohol use can also increase your risk. Other risk factors include:
A family history of oral cancer

Sun exposure

HPV (human papillomavirus)
Some cases of oral cancer, however, occur in the absence of any of these risk factors. It is important, then, to keep a close eye on your oral health, see us for regular appointments, including a cancer screening, and report any unusual symptoms to our dentist for evaluation.
Contact our office if you notice any symptoms or schedule a checkup with us today!
Inquiry Form
Please fill out your information below.