Am I still a candidate for Invisalign if I've had braces?
Posted on November 4, 2016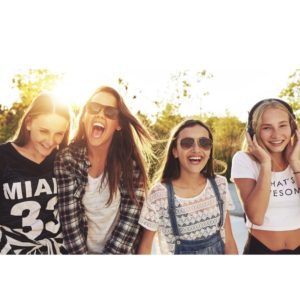 Traditional braces are sometimes the best option for orthodontic treatment, especially if your teeth are severely out of alignment. However, sometimes after treatment with traditional braces, the teeth can shift, creating a need for additional correction. to manage this type of treatment.
When is Invisalign a Good Choice After Braces?
After you've had braces, you need to wear a retainer to keep your teeth from moving out of position. Your orthodontist will give you instructions on when and how often to wear your retainer. If you follow these instructions diligently, you'll keep your new, properly aligned smile for a long time.
However, some people have a hard time making sure they wear their retainer regularly, especially younger patients who have had braces. Without the retainer, the teeth can shift and move, creating new issues with alignment. Fortunately, these problems are nearly always much less severe than those originally treated with braces.
For these cases, Invisalign is an excellent option. Without the discomfort and unattractiveness of traditional braces, you can still have treatment to move your teeth back into the correct position. Invisalign is ideal for correcting these minor gaps and slight misalignments that can develop after traditional orthodontic treatment. It might also be applicable if you have undergone a full course of traditional orthodontic treatment and still have slight gaps or minor misalignment.
Caring for Your Teeth After Braces
Your orthodontist is the best source for information on caring for your teeth after you've had braces. In addition to brushing, flossing, and regular dental appointments, you'll need to wear your retainer, usually at night, on a regular or semi-regular basis to keep your teeth positioned properly.
Even if you wear your retainer exactly as instructed, there is still a slight chance that your teeth might shift out of alignment. If this occurs, go back to your orthodontist for an evaluation to determine the best course of action.
If you are interested in seeking Invisalign treatment and would like more information, contact us today to schedule a consultation.
Inquiry Form
Please fill out your information below.